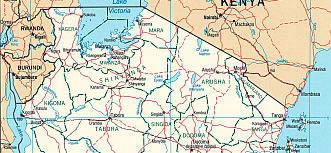 Click here to View Map of Tanzania

Shortly after independence, Tanganyika and Zanzibar merged to form the nation of Tanzania in 1964. One-party rule came to an end in 1995 with the first democratic elections held in the country since the 1970s.

view more info




Street Maps

the 'Haven of Peace', started out as a humble fishing village in the mid-19th century when the Sultan of Zanzibar decided to turn the inland creek (now the harbour) into a safe port and trading centre.

view more info