Weekend Getaways
30km across the ferry, ½ drive! Self catering Bungalow for rent. Bring your own food, drinks...





Our Life Style
Visiting and socializing with friends and family are the most common recreational activities.


Night Clubs & Bars
Come and relax, enjoy the pool and eat as much as you want for TShs: 15,000p.p.@


The capital city is Dodoma, but the major port, Dar es Salaam is the natural starting point. It is near Mount Kilimanjaro, Dodoma and Zanzibar........
view more info
Enter the portal of the Museum and you that this is no silent zone or store house of the past. This is lively active place where visitors understand what they see.
Tanzania's Art & Culture
Educationally rich a place of recreation and an art gallery for fine arts..
view more info
Welcome To Tanzania

With twelve National Parks, seven game reserves, many forest reserves and the famous Ngorongoro Conservation Area, Tanzania offers more diversity in protected habitat than any other country in Africa.

view more info

Spice Island

The Spice island of Zanzibar lies off the coast of Tanzania in the Indian Ocean. It is famous for once being the commercial centre of East Africa and the last place to abolish the slave trade.

view more info
Local Cuisine
Tanzanian staples include grain, fruit, and vegetables. Common meats are chicken, goat, beef, and lamb.
Arusha
Bagamoyo
Dar-es-salaam
Dodoma
Mwanza
Zanzibar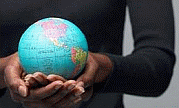 Tourism In Tanzania
Tanzania Tourist Board
IPS Building, Azikiwe Street .... PO BOX: 2485, Dar es Salaam Phone: 255 22 2111244/5



Tanzania Private Sector
Tanzania Private Sector Foundation
TPSF PO BOX: 11313, D.S.M Phone: 255 22 2129433



Looking to Invest In Tanzania
Tanzania Investment Centre
PO BOX: 938, Dar es Salaam Phone: 255 22 2116328-32 Fax: 255 22 2118253